Today's Deal :
Give a child a brighter future by donating P500 to Virlanie Foundation.
Details:
Donations will be received from Dec. 23, 2010 to Jan 3, 2011.
Highlights:
18-year old charitable institution providing for the needs of street children.
Funds to go to food, shelter, clothing and educational programs.
Small value for a great cause.
About the deal:
In the spirit of this great season of giving, we here at CashCashPinoy would like to
invite all of you to give back and pay forward all the blessings we have enjoyed to some of our less fortunate brethren
,
especially the children
. For
only P500
, you can help our friends at the
Virlanie Foundation Inc.
in raising enough funds
for the welfare of street children
who are in desperate need of basic amenities like
food, shelter, clothing, and most especially education.
Virlanie is one of the largest, private, non-sectarian institutions in Metro Manila
caring for children who were abandoned, abused, exploited, neglected, orphaned, and are poor.
In the past
18 years,
Virlanie has
helped 12,000 children
and has
developed children to become young adults
who are responsible and self-sufficient.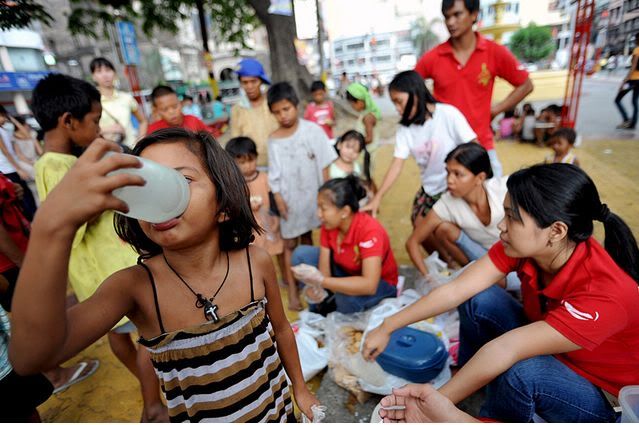 We believe that
education is the key to helping these children out in the long run
and while the statistics maybe discouraging (Only 67 out of 100 children who enter first grade will complete sixth grade; only 45 out of 64 high school students will complete tenth grade),
we believe that together, we can change the numbers and provide for a better tomorrow for our children.
This maybe a bit different from our usual fare of exciting discounts, deals and promos,
but this cause is just as important
and just as easy on the pocket. We hope you would join us and help give the gift of a brighter future this Christmas the CashCashPinoy way. Charity is only a click away.
Virlanie Foundation
4055 Yague St., Brgy. Singkamas, Makati City, Metro Manila, Philippines 1204
(02) 895.3460
How CashCashPinoy works
Very simple : each day, CashCashPinoy features something cool to do in several towns, all over the Philippines, at amazing discount prices of up to 90% off.
How to purchase
First, your just sign up to get your daily deal by email. Then, with just one click to subscribe to your daily deal and another one to chose your favorite payment system!
Once your payment has been made, you will immediately receive your voucher by email and in your CashCashPinoy account! Print it and simply present it to the merchant and enjoy your fantastic deal… and your savings!!
Register to CashCashPinoy now by clicking on the image below: